Manchester Nando's salad contained decomposed frog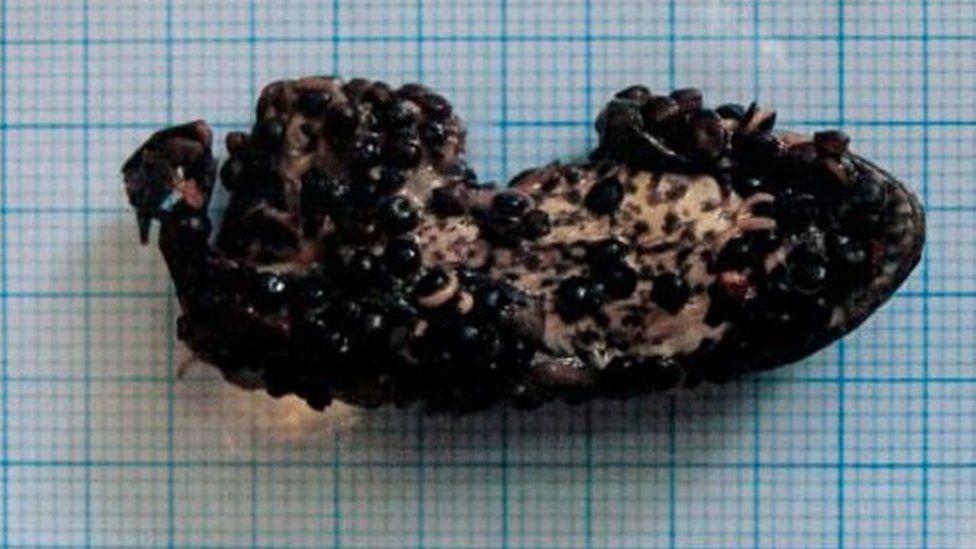 A woman who discovered a decomposed frog in her Nando's salad said she was "horrified" by her experience.
Louise Rudd said she had "eaten most of" her meal at the chain's Manchester restaurant before she encountered the amphibian at the bottom of her bowl.
The salad had been supplied by Lancashire firm Salads to Go, which has yet to respond to the BBC.
Nando's said it had conducted an investigation and the supplier had since introduced extra inspections.
"We make every effort to ensure that our food is served to the highest standard," a Nando's spokeswoman said.
"We continue to work with all of our suppliers to ensure that they deliver to the quality and standards we expect."
Ms Rudd, from Stockport, said she was physically sick after discovering the dead frog during her visit to the Parrs Wood restaurant in April, and believed the "fault lay at Salads to Go", which also provides pre-packed meals to major supermarkets.
She said the Nando's area manager had compensated her with vouchers for a restaurant of her choice.
Ms Rudd also accepted his invitation to accompany him on a tour of Salad to Go's warehouse.
A Manchester City Council spokesman said the the council's Environmental Health department is investigating.
Related Internet Links
The BBC is not responsible for the content of external sites.