Police officer in £250k pay-out after Salford NHS blunder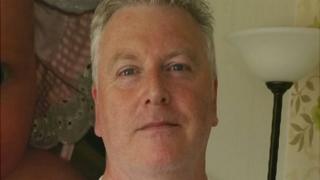 A former police officer left partially paralysed after a hospital blunder has won a pay-out of more than £250,000.
Michael Dunn, 51, lost the full use of his right arm after surgeons operated on the wrong section of his spine at Salford Royal Hospital.
It meant he had to leave a 24-year career with Greater Manchester Police.
Mr Dunn has now received a £259,000 pay-out after Salford Royal Hospitals NHS Trust admitted breach of duty. The trust has yet to comment.
The former traffic support officer underwent the procedure in 2011 after suffering chronic neck pain, which had spread to his right arm.
Soon after waking, Mr Dunn noticed he had no feeling in his right arm but was discharged on the advice of a consultant.
Permanent disability
When the feeling failed return to his limb after some time Mr Dunn took legal advice.
A subsequent investigation revealed medics had operated on the wrong discs in his spine.
Mr Dunn said: "This has completely changed my life. I had planned to stay with Greater Manchester Police until I retired but this has been taken away.
"I wish I'd never had the surgery, which I was led to believe was a straight forward operation so I wasn't expecting any complications. I have two grown up children aged 24 and 27 and a young daughter of two and have recently become a grandfather for the first time."
Representing Michael Dunn, Trevor Ward, head of medical negligence at Linder Myers Solicitors, said: "This has ended my client's long career with the police and left him with a permanent disability."