Oldham pharmacy raid: Thieves steal £10,000 of drugs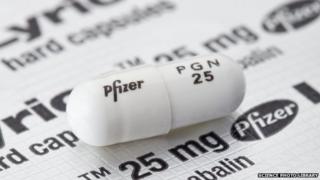 More than £10,000 worth of drugs have been stolen from a pharmacy in Greater Manchester.
Two men forced entry into Hopwood Medical Practice, Oldham, with a plank of wood between 23:15 BST on 12 June and the early hours of 13 June.
After smashing an outdoor camera with a hammer, they stole high-strength painkillers and a large amount of prescription drug Lyrica.
Police warned the drug could be "fatal when taken in large doses".
Constable Kristian Kurmul, from Greater Manchester Police, said: "Lyrica is considered to be fatal when taken by someone who has never taken it before, without gradually building up the dose over a period of time.
"It is vitally important that anyone who comes into contact with these stolen drugs does not ingest them or give them to others."
He added that people offered prescription medicines "by anyone other than a pharmacist" should contact police immediately.