Manchester fake euros: Four charged over £2m fraud plot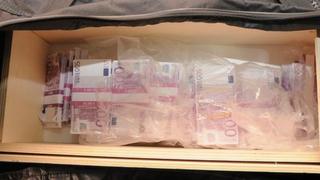 Three men and a boy have been charged with conspiracy to defraud after counterfeit euros worth more than £2m were seized by police.
The men were arrested at the Portland Thistle Hotel in Manchester by officers on Saturday afternoon.
Greater Manchester Police said a number of high value watches worth £100,000 were also recovered along with £50,000 of legitimate euros.
The men are due to appear before Manchester magistrates.
Luigi Arcuri, 72; Nikolic Giuliano, 36; Antonino Ballistreri, 45; and a 17-year-old boy, all of no fixed abode, will face the charges later.