Nigel Williams: School mentor jailed for raping boy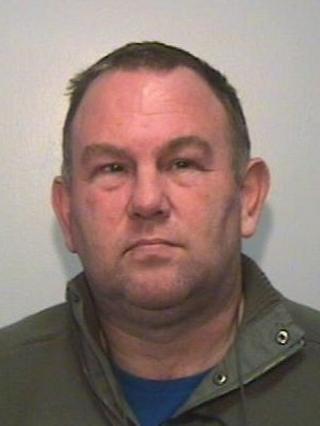 A school IT technician who raped a boy in Greater Manchester has been jailed for 12 years.
Nigel Williams, of Orrell in Wigan, was previously found guilty at Liverpool Crown Court of indecency and sexual activity with a child aged under 16.
Greater Manchester Police said the victim was at the school where the now 50-year-old was also a learning mentor.
Det Con Suzanne Rigby said the offences happened between 2001 and 2004 at the primary school and while on trips.
The victim was a 10-year-old boy interested in computers when the abuse started, police said.
Williams asked the boy whether he wanted to go to school with him when it was closed in order to play computer games, police added.
The victim said most of the abuse happened while the school was closed and they were alone.
The boy also joined trips taken by Williams, sometimes with the latter's family.
Williams also allowed the boy to stay at his house, where he abused him while Williams' own family slept upstairs, police said.
Sex offenders' register
Ms Rigby said: "Williams pleaded not guilty and forced his victim to stand trial and relive his experiences all over again.
"Williams is a predatory paedophile, he targeted a young vulnerable boy and used the lure of his love for computers to spend time alone with him.
"He gained the trust of the boy's family who allowed him to take their son away and spend large amounts of time with him.
"They thought they were leaving their son in the safe hands of a man who was well respected in the community, working with young children as both a youth worker and the school learning mentor."
In addition to being jailed, Williams was also ordered to sign the sex offenders' register indefinitely.