'Same' gun killed Pragaret Singh and Kieran McGrath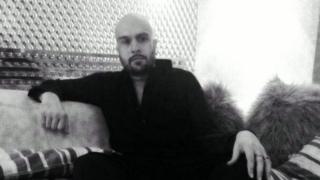 A gun used in the murder of a Greater Manchester shopkeeper was also linked to another killing a month ago, police have revealed.
Detectives said tests showed the same gun used to shoot Pragaret Singh, also known as Charlie, on 31 October was used in the death of Kieran McGrath on 10 October.
Officers do not think the two victims are connected.
Police are investigating whether the gun was passed between criminals.
Det Ch Insp Richard Eales, who is leading the investigation into Mr Singh's death, said: "In our experience it is not uncommon for firearms to be passed round between criminals and used in more than one offence."
He added: "As far as we are concerned there is no link whatsoever between Charlie and Kieran and the only connection between them at this stage is the weapon used."
Tests confirmed a .45 calibre self-loading pistol was used to kill Mr Singh, 35, in the raid on Manchester Food Traders off Wood Street, Openshaw, and was also fired in the murder of Mr McGrath, 26, in a "targeted" attack outside the Sheldon Arms pub in Ashton-Under-Lyne.
A 30-year-old man was arrested on suspicion of Mr Singh's murder and bailed until 28 January 2015.
Two men, aged 30 and 22, were arrested on suspicion of Mr McGrath's murder and also bailed.