PC cleared after Radcliffe crash that left two dead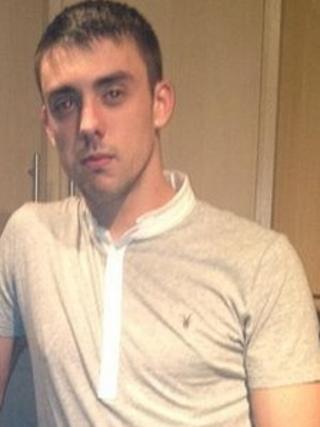 A police officer who pursued a car before a high speed crash in which two men died, has been cleared of blame.
Jack Christian, 22, and Lee Perris, 23, died when their car struck a tree in Radcliffe, Greater Manchester, on 2 December 2012.
PC David Wilson was pursuing the Volkswagen Polo after noticing its windscreen was completely frosted over.
The Independent Police Complaints Commission (IPCC) found the officer was not to blame for the collision.
An investigation heard how the car, driven by Mr Christian, reached speeds of 70mph in residential streets with a 30mph limit.
'Justifiable pursuit'
Eyewitnesses described the roads as icy, and said the car was being driven dangerously.
An inquest held last month recorded that Mr Christian died in a crash where his driving was impaired through alcohol and drugs, and that Mr Perris died as a result of an accident.
IPCC commissioner James Dipple-Johnstone said: "The deaths of these two young men will have had a devastating effect on their families and friends and I offer my sincerest condolences.
"Our investigation examined all of the actions of the officer who pursued the car driven by Mr Christian and concluded that there was no evidence that he acted outside his lawful duties.
"There was a justifiable rationale for the pursuit and it cannot be said that there were any failings on the part of the officer or Greater Manchester Police."