Clare's Law prompts 270 abuse history request calls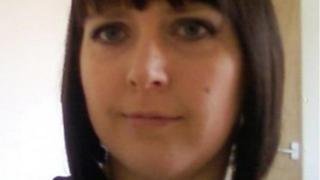 More than 270 people have contacted Greater Manchester Police over fears a partner has a history of domestic violence since a scheme was launched.
The Domestic Violence Disclosure Scheme - known as Clare's Law - was introduced two years ago to protect people in relationships from being attacked.
Clare Wood, 36, from Salford, was murdered by her ex-boyfriend in 2009.
Police have told 164 people a partner had a record of abusive offences following requests under the scheme.
They will only reveal details when it "lawful, necessary and proportionate".
'Opportunity to protect'
The scheme allows the police to disclose information on request about a partner's previous history of domestic violence or violent acts.
Requests can be made by someone in a relationship or by an agency such as the council when there are concerns somebody may be at risk.
Det Supt Emily Higham said: "The results of this scheme are pleasing, especially when considering the number of people who are better informed thanks to its success.
"The initiative helps to protect victims, families and friends from devastating consequences while also enabling women to take informed action about their relationships and the opportunity to protect them."
Michael Brown campaigned for the introduction of Clare's Law after his daughter was strangled and set on fire at her home by George Appleton, whom she met through Facebook in February 2009.
Appleton had a record of violence against women and was found dead in a derelict pub six days after the attack.
Clare's Law was rolled out across England and Wales in March.
Greater Manchester Police and Crime Commissioner Tony Lloyd said: "Clare's Law is one of the valuable tools that helps people take control back of their own lives and has made a real difference here in Greater Manchester."