Oldham man charged with murdering Heywood woman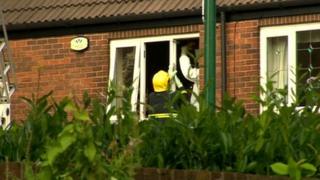 A man has been charged with murdering a woman whose body is believed to have lain undiscovered for a month at a house in Greater Manchester.
Police found the body of the woman, thought to be 43 years old, at Boleyn Court, Heywood, on Tuesday.
Officers were responding to a call from someone concerned about her welfare.
Steven Dunks, 45, of Milnrow Road, Shaw, Oldham, is due to appear before Manchester City Magistrates' Court on Monday.