Rochdale abuse claims: Force refers itself to police watchdog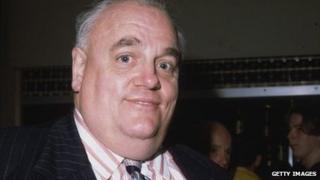 Police investigating sexual abuse allegations at a school in Rochdale have referred themselves to the independent police watchdog over the way they handled previous inquiries.
Greater Manchester Police (GMP) are carrying out a criminal investigation into abuse claims at Knowl View school for boys in the 1970s and 1980s.
The allegations have been linked to the late MP Cyril Smith.
The past role of officers will now be scrutinised as part of the inquiry.
No-one charged
The move comes as a direct result of a book by current Rochdale MP Simon Danczuk, which alleges a cover-up within Rochdale Council, and a failure by police.
Eighteen people have come forward with complaints related to abuse by adults and between the pupils at Knowl View, relating to a period between 1969 and 1990.
No-one has been charged over the alleged abuse, and Smith's family says he always denied the claims.
Assistant Chief Constable Ian Wiggett, of GMP, said the force had now referred itself to the Independent Police Complaints Commission (IPCC).
He said: "Following the publication of MP Simon Danzcuk's book, 'Smile for the Camera', GMP conducted an assessment of the allegations contained within that book. As a result of the assessment, GMP decided that a criminal investigation was required.
"The GMP investigation will now seek to identify whether any offences have been committed in the way that previous reports of abuse were handled or allegedly covered up.
"We are aware that some of the allegations relate to the past involvement of police officers, and therefore we have referred those matters to the IPCC. In addition, we have established an independent oversight panel to demonstrate the independence and rigour of the investigation that we will be conducting."
Rochdale Council has suspended its own internal investigation while the police inquiries continue.