Former Stepping Hill nurse Rebecca Leighton wins police payout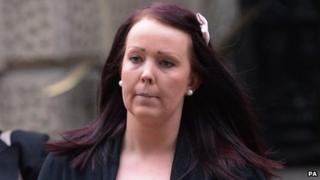 A nurse who was questioned over the poisoning of patients at Stepping Hill Hospital has received a £53,000 payout from police.
Charges against Rebecca Leighton of tampering with medication were dropped in September 2011.
She sued Greater Manchester Police (GMP) for £100,000 over claims they made her private Facebook page available to the public.
Ms Leighton also claimed her name had been leaked to the press by the force.
In a statement, GMP said it had "settled a claim made against the force by Rebecca Leighton".
It is understood that the force paid her £8,000 plus £45,000 in legal costs.
The 29-year-old was sacked from the Stockport hospital in 2011 after admitting stealing opiates. The Nursing and Midwifery Council then suspended her for three months.