Cyril Smith CPS files 'must be revealed'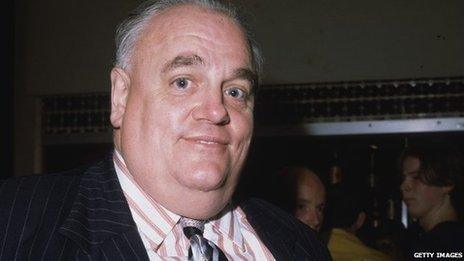 The Crown Prosecution Service has been told it must reveal details about its decision not to prosecute the former Rochdale MP Cyril Smith for alleged offences against children.
Journalist Jonathan Corke made a Freedom of Information Request to see CPS files in 2012.
The CPS refused, a decision upheld by the Information Commissioner.
Now a tribunal, led by a judge, has ruled it is in the public interest for the information to be disclosed.
Smith was the Liberal then Lib Dem MP for Rochdale, from 1972 to 1992, and died in 2010.
Seven men have alleged they were abused by the former Rochdale MP at a residential school in Greater Manchester, police have said.
Greater Manchester Police has said the men claimed they were abused by Smith at Knowl View in Rochdale in the 1970s and 1980s.
Smith's family said he had always denied the abuse claims.
The CPS turned down the original FOI request from Mr Corke in April last year on the grounds the information related to criminal proceedings and was an unfair disclosure of victims' personal data.
'Significant historical documents'
The Daily Star Sunday reporter appealed to the Information Commissioner in January.
The commissioner backed the CPS decision saying "disclosure could well serve as a deterrent to [the CPS] documenting honest and frank views in the future".
He also felt disclosure would breach the rights of the victims by releasing personal information.
After a further appeal the tribunal, led by Judge Chris Hughes, overturned this decision.
It ruled the commissioner had "undervalued the professionalism and rigour of CPS lawyers" when giving advice on whether or not to prosecute.
The tribunal called the files "significant historical documents" and said they "illuminate the character and actions of a significant public figure".
It concluded that the balance of public interests was "in favour of disclosure".
The identities of all the young persons involved will be protected by redactions to the documents, the tribunal decided.
Related Internet Links
The BBC is not responsible for the content of external sites.