Rochdale homes evacuated after weapons found in house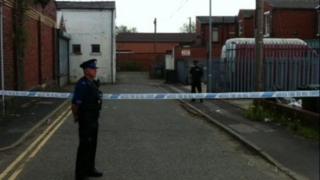 Two weapons have been seized from a house in Greater Manchester prompting the evacuation of surrounding homes.
Police said an air rifle and a ball bearing gun were removed from a house on Oldham Road in Rochdale earlier. No arrests have been made.
Roads between Milnrow Road and Dodgson Street were temporarily closed and trams suspended between Newbold and Rochdale.
Residents have now been allowed to return to their homes.