Iain Merrick: Post office grudge letter bomber jailed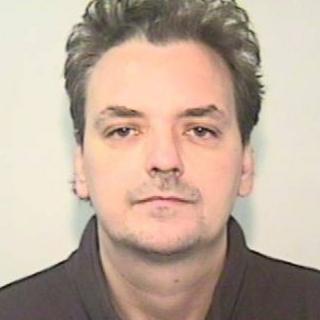 A man who sent a homemade bomb to a post office as part of a "sustained and targeted vendetta" has been jailed.
Ian Merrick, 39, also posted indecent images of children to six primary schools, attaching personal details of two Royal Mail employees, and branded a postman a paedophile.
Police said he had "waged a one-man crusade against the post office".
Merrick was jailed for seven years at Manchester Crown Court for the offences in Horwich, Bolton.
Police said his vendetta dated back to 2008 and was against two Royal Mail employees in particular.
He had complained to his local post office that he had not been receiving mail.
'Flew into rage'
After a series of run-ins with staff, it was agreed his mail would be held at the post office and he would collect it in person.
But when staff refused to hand over a letter addressed to someone else, Merrick "flew into a rage", police said.
On 15 April 2011 a postal worker opened a postbox at Winter Hey Lane Post Office in Horwich and found Merrick's homemade bomb.
Although it did not go off, dozens of businesses were evacuated and Army bomb disposal experts were called in.
About a month later white stickers were found around Horwich branding a named postman a paedophile.
Six primary schools were sent indecent images of children in the post. On the back were the personal details of two Royal Mail employees.
At Merrick's house police found items including a computer, a pen drive containing images similar to those sent to the schools, mobile phones and CDs.
They also found online material on bomb-making and other terrorism-related material.
Det Sgt Russ Stubbs said: "Thankfully Merrick was never allowed to succeed in his plans which could have left careers destroyed and innocent postal workers with severe mental distress and physical injury."