WW1 special constable grandson appeal from GMP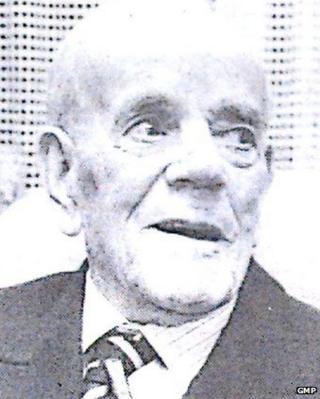 The grandson of a special constable who served during World War One has been urged to contact Greater Manchester Police's (GMP) museum staff.
Harry Hey, who was born in Ardwick, Manchester, was recruited to replace officers who joined the war effort.
Andrew Hey, who served as a police officer in the 1980s, is being sought ahead of an exhibition about the importance of specials during WW1.
Many special constables left after the war while Mr Hey served for 45 years.
'Recall stories'
Duncan Broady, GMP curator for museum and archives, said: "The war was the first time that specials could be recruited as part of a permanent part of a police force, rather than for one-off events and the exhibition will look at some of the specials serving at the time.
"Harry Hey was one of the specials recruited at the very outbreak of the war and we'd love to track down his family and recall some of his stories."
Mr Hey, who was born in 1892, worked as a special constable until 1959.
He appeared in GMP's internal staff magazine in 1985 aged 93 as the oldest surviving special constable in the country and told of his memories.
Mr Hey, who was living in Cheadle in Stockport, Greater Manchester, at the time of the publication, said he had advised Andrew to join the force.
The exhibition will be held to mark 100 years since WW1 began.