Bolton Sixth Form College to close its Farnworth Campus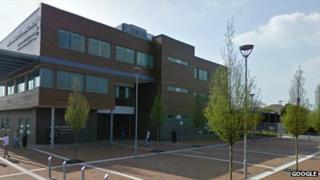 A sixth form college in Greater Manchester will be shutting a £14m campus six years after it opened.
Bolton Sixth Form College said up to 35 jobs will be axed when its Farnworth Campus closes from September.
Principal Steve Wetton said the decision was prompted by funding cuts but many of the 450 students preferred studying at its town centre campus.
Some teaching and support staff jobs could be lost through voluntary redundancy.
The Farnworth Campus was built to replace a previous site in Farnworth for students in the Bolton South area.
Mr Wetton said: "The desires and needs of our students are always central to college policies and it is with regret that the reduction in government funding will result in some redundancies."
The college has been considering its options for the site for two years as the funding it receives per student has reduced.
Bolton Sixth Form College has about 1,650 students on its roll and has more than 200 staff.