Banker jailed for stealing £573,000 from clients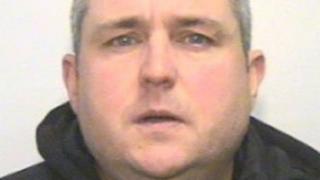 An investment banker from Greater Manchester who stole more than £500,000 from wealthy clients to fund his gambling habit has been jailed.
Timothy Brooks, 42, took cash from the accounts of Lloyds TSB Banking Group customers and paid it into accounts set up in his children's names over a six-year period.
He pleaded guilty at Manchester Crown Court to 17 counts of fraud.
Brooks, from Stanley Avenue South, Prestwich, was jailed for two years.
'Gambling habit'
Colleagues in the Manchester private banking division discovered last summer he had been transferring money from the accounts of 17 customers since September 2007 and reported it to police.
Following sentencing, Det Con Beth Colbourne said Brooks, who diverted a total of £573,736, "completely abused his position and the trust that was placed upon him by both his employers and his clients".
"Brooks thought he could get away with his illegal activities, but he was wrong," she said.
Susan Taylor, from the Crown Prosecution Service, said: "Timothy Brooks held a position of trust at Lloyds Bank.
"He was responsible for managing millions of pounds of investors' money.
"However, over a six-year period he abused the trust of the bank and the investors by redirecting funds into the bank accounts of his children, which he then used to fund his gambling habits."