Oldham's Phoenix Free School approval is withdrawn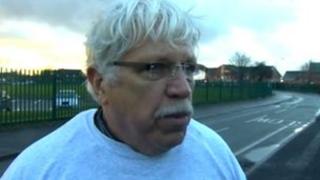 The government has withdrawn its approval for a free school due to open in September in Oldham because it failed to meet "rigorous criteria".
Organisers said the Phoenix Free School, which was to be run by former military personnel, was needed due to the "poor" quality of nearby schools.
Oldham Council had objected to the plan as the area already has more than 1,000 surplus secondary places.
Organisers said they had struggled to find suitably qualified ex-army staff.
'Common sense victory'
The Department for Education said: "Unfortunately, and despite the best efforts of the proposers, it has become clear that the school will not be able to meet the rigorous criteria set for free schools."
Oldham Council welcomed the government's decision as "a victory for common sense".
Councillor Amanda Chadderton, cabinet member for education, employment and skills, said: "We always welcome vision and new ideas to improve our education offer, but did not believe this scheme offered either.
"This year there were 15,715 surplus secondary school places in Oldham. The Phoenix Free School would simply have compounded that problem by adding another new secondary school with an extra 780 places.
"We also did not believe that this scheme in any way offered value for money to the taxpayer."
The school's director Professor Tom Burkard apologised to parents and pupils.
He said: "One of the major problems we faced was that, despite intensive efforts to recruit a principal, we were unable to find anyone with suitable experience and qualifications who has also served in the Armed Forces.
"Many people were attracted to the Phoenix concept and we hope to see other free schools coming into being with a similar ethos."