Fugitive drug smuggler David Mather held in Spain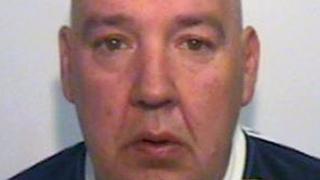 A drug smuggler who was convicted of bringing heroin into the UK last year has been arrested while on the run in Spain, the National Crime Agency said.
David Mather, 52, from Salford, Greater Manchester, was held by armed police as he drove through La Linea, close to the border with Gibraltar.
Mather was convicted in his absence in January 2013 at Sheffield Crown Court and sentenced to 18 years.
He will be extradited back to the UK to serve his sentence.
The NCA's joint operation with Spanish National Police came as part of Operation Captura Unlucky 13, a campaign to track down convicted criminals living abroad.
Hank Cole, head of international operations for the NCA, said: "Mather was using false identity documents to try and evade capture but we were able to track him down."
A freight company owned by Mather was involved in the logistics and movement of a lorry that was stopped at Humber Sea Terminal in May 2010 with 32 wrapped packages of heroin found in the bumper.
It is believed the vehicle had been used on a number of occasions to import similar amounts of drugs into the UK.
Mather's arrest means 58 out of 76 wanted individuals targeted since Operation Captura was launched have been caught, said NCA.