Syria 'jihadist' Anil Khalil Raoufi's family 'not suspects'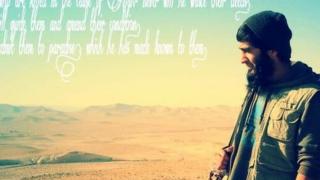 Relatives of a British man thought to be a jihadist killed fighting in Syria are not under investigation, police have confirmed.
Anil Khalil Raoufi, 20, of Didsbury, Manchester, was killed in a gun battle with Syrian government forces last week, it is believed.
Counter-terrorism officers searched his home and spoke to relatives.
Police said there were "no suspicions attached to them with regards to any alleged terror offences".
Inquiries are continuing into how Raoufi, who was also known as Abu Layth al-Khurasani, died, police said.
A solicitor representing his family said: "The family shall not be speaking to the media and ask that they be left alone in peace and their privacy respected."
According to neighbours, his father is understood to run two restaurants in Manchester's "curry mile" and his mother was involved in the local neighbourhood watch scheme.
They are believed to have come to the UK from Afghanistan about 10 years ago and would make annual trips back there.
'Quite frightened'
One neighbour, who did not want to be named, said Raoufi was a friendly teenager who enjoyed playing football until he changed his appearance and habits about three years ago.
"When you spoke to him on the street he would not say hello like the others did," she said. "He started wearing the robes as well. I was quite frightened of him a little bit. He was not the same."
Raoufi is understood to have enrolled on a mechanical engineering course at university and attended a local mosque before going to Syria.
It is thought he left the UK in the autumn of 2013 with other men from Manchester and was tweeting from Afghanistan in August.
The amateur boxer was part of a group known as The Islamic State in Iraq and the Levant (ISIS) - a jihadist group active in Iraq and Syria.
Al Jaman, from Portsmouth, who was killed in Syria last month, was believed to be part of the same group and had been pictured with al-Khurasani on social media.
The death of Abdul Waheed Majid, from Crawley, West Sussex, thought to be the UK's first suicide bomber in Syria, was reported earlier this week.