Anil Khalil Raoufi killed in Syria 'was jihadist'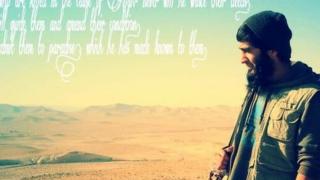 A British man whose death in Syria is being investigated by counter-terrorism police was fighting for a jihadi group, the BBC understands.
Anil Khalil Raoufi, 20, from Didsbury, was killed in a gun battle with Syrian government forces, it is believed.
His death was reported last week on social media, where he was also known as Abu Layth al-Khurasani.
Counter-terrorism officers searched his home and are speaking to his family, police said.
It is thought he left the UK in the autumn of 2013 with other men from Manchester, and was tweeting from Afghanistan in August where he has family links.
The amateur boxer was part of a group known as The Islamic State in Iraq and the Levant (ISIS) - a jihadist group active in Iraq and Syria.
Al Jaman, from Portsmouth, who was killed in Syria last month, was believed to be part of the same group and had been pictured with al-Khurasani on social media.
The death of Abdul Waheed Majid, from Crawley, West Sussex, thought to be the UK's first suicide bomber in Syria, was reported earlier this week.