Manchester tram station blood find 'not suspicious'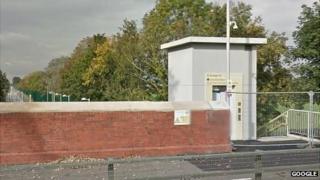 Blood found in a lift at a Metrolink station in Manchester is human, police have said.
A force spokesman said they traced a man who suffered a burst blood vessel in his leg at Withington Station.
They were called to the station in Princess Parkway at 20:30 GMT on Tuesday after blood was found in a lift.
The Metrolink station, which had been closed during the investigation, is now re-open and trams are stopping there.