Fatal Australian crash driver Antony Fogarty 'high on drugs'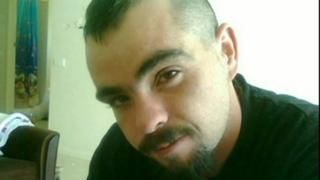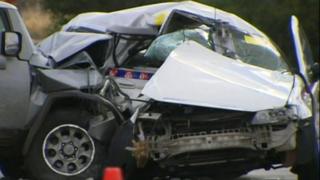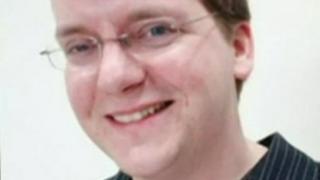 A man has admitted killing a British scientist and a taxi driver when he ploughed into their vehicle while high on drugs in Australia.
Antony Fogarty pleaded guilty to two counts of manslaughter at Perth's Supreme Court.
Taxi driver Kulpdeep Singh was taking Sean Barrett, 36, of Salford in Greater Manchester, from Perth airport when the crash happened in October 2012.
Fogarty will be sentenced on 14 February.
Killed instantly
Fogarty was on the influence of cannabis, meth amphetamine and amphetamine when the crash happened, the court heard.
He had been pursued by police for two hours, driving through red lights at speeds of up to 100mph (173km/h).
The prosecution told the court the impact of the collision killed Mr Barrett and Mr Singh instantly and was so intense it caused an explosion, before pushing the taxi 45m (150ft) up the road.
The court heard Fogarty had no driving licence, had a number of previous convictions and a history of drug addiction.
Mr Barrett, a doctor of quantum physics at Imperial College London, had only been in Australia for an hour.
He had been due to speak at a conference.
'Deeply sorry'
At the end of the hearing, Fogarty apologised to the victims' families, who were not present in court.
He said: "Sorry won't bring them back, I just want them to know I'm sorry."
Outside the court, Fogarty's mother Faye said she was "deeply sorry" for what her son had done and that "he had to live with it for the rest of his life".
In a statement, Dr Barrett's family have previously said he was "a brilliant mind, and a brilliant man.
"He is a loss to science, and to life."