Wigan Pier nightclub demolition heralds regeneration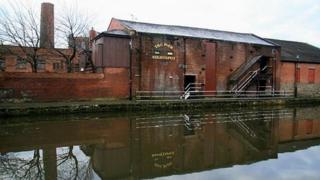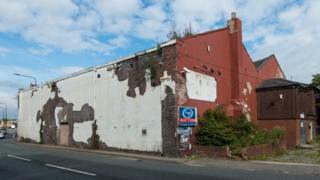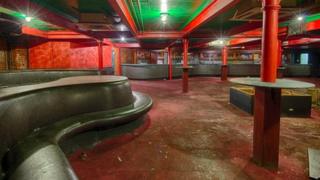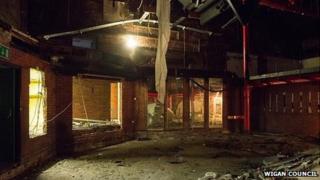 Work has started to transform part of Wigan Pier into a community garden and marina.
The Wigan Pier Nightclub, popular during the 1990s house and rave scene, is to be demolished as part of the regeneration plans.
The 40-year-old building was bought by the council last March after lying derelict for two years.
The plans form part of a wider project to transform the whole pier area, the council said.
Council deputy leader David Molyneux said the pier, immortalised in George Orwell's book The Road to Wigan Pier, is failing to reach its potential as a visitor attraction.
The pier's museum and visitor centre closed in 2007.
Mr Molyneux said: "I'm sure there are a lot of people who have happy and slightly hazy memories of good times at the old club.
"But the building is now in a rotten state. We are currently under-using and under-selling the whole Wigan Pier area and want to completely transform it."
The site will be redeveloped initially as a garden area, though future plans include using the canal basin as a marina for overnight mooring.