John Leigh and Deborah Harrison accused of £1m NHS fraud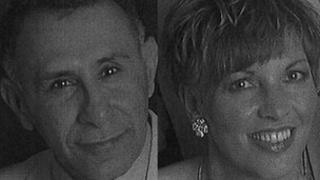 A man and woman suspected of stealing £1m from the National Health Service have appeared before magistrates accused of fraud.
John Leigh, 53, and Deborah Harrison, 44, were remanded in custody to appear at Manchester Crown Court on 14 January by the city's magistrates.
The pair, who were arrested in Cyprus on 21 December and extradited on Monday, face eight charges each.
Ms Harrison and Mr Leigh have connections to the Rochdale area.