Teacher Mark Harrison jailed for grooming girl for sex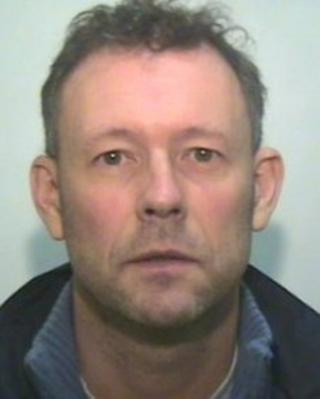 A maths teacher who sexually abused a 14-year-old girl he groomed has been jailed for 30 months.
Mark Harrison, 49, of Stanley Road in Whitefield, admitted grooming a child for sexual activity and four counts of sexual activity with a child.
A fifth count of sexual activity with a child was left on file.
The former teacher at St Monica's High School, Prestwich, was also placed on the sex offenders' register at Bolton Crown Court.
'Victim blamed'
Harrison left the school, where he had taught for 17 years, in December 2012 but returned to help with the school orchestra and a stage show.
He groomed the girl initially through social media and later frequent text messages to her mobile phone before meeting up and having sex with her at his mother's house.
Det Sgt Louise Bentley said the girl "has suffered enormously as a result of the abuse."
She added: "While he fully admitted what had happened on interview, he sought to minimise his responsibility and tried to blame the victim.
"As an experienced former teacher and middle-aged man, I find such sentiments to be insulting to the victim and others in the profession."
Prosecutor Gillian Petrovic said Harrison made the girl feel "special and cared for".
She added: "He exploited her for his own advantage, showing complete disregard for the long-term impact it would have upon her.