Oldham Council opposes Phoenix Free School over surplus places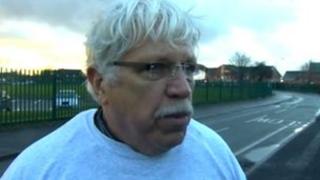 A proposed free school for Oldham would be unnecessary as the area already has over 1,000 surplus secondary places, the local council has said.
Oldham Council was responding to a Department for Education consultation about the proposed Phoenix Free School.
Councillor Amanda Chadderton said the 780-place institution would also upset Oldham's "delicate mix" of schools.
Director Professor Tom Burkard said it was needed due to the "poor" quality of central Oldham's secondary schools.
A council spokesman said there were 1,108 surplus places in Oldham's secondary system, the majority of which were at the sponsored academy schools Oasis Academy Oldham, Oldham Academy North and Waterhead Academy.
Ms Chadderton said the council was "concerned the addition of the Phoenix School to this delicate mix would produce major problems which far outweigh its unproven potential benefit".
She said the largest number of surplus places was in year 7, which meant it will "remain a significant surplus for five years".
Oldham has a total of 15,715 secondary places this year.
'New academies rushed'
The spokesman said it was feared that the addition of the Phoenix Free School could make "one [or] possibly two of the sponsored academies unviable".
The government originally turned down plans for the school in 2012, but that decision was overturned when a proposal was resubmitted.
The school wants to open in September 2014.
Prof Burkard said that "feedback we have had from parents indicates that the amalgamations that created the new academies were rushed through with very little attempt to consult the community - or indeed the teachers at the schools involved".
He said that "at Phoenix, we know we can create one of England's best schools."
He added that it one of the academies were to become unviable, the free school would consider taking it over.