Rania Alayed : Third charge over missing Cheetham Hill mother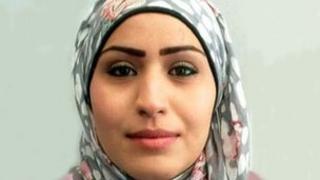 A third man has been charged in connection with the disappearance of a mother-of-three from Manchester.
Rania Alayed, 25, from Cheetham Hill has not been seen since early June.
Hussain Al Khateeb, 34, Gorton, has been charged with perverting the course of justice and is due before Manchester magistrates on Tuesday.
Ms Alayed's husband Ahmed Khati, of Gorton, and brother-in-law Muhanned Mahmood Al Khatib, of Salford, have already been charged with her murder.
Ms Alayed, originally from Norton on Teesside, was reported missing from home in Cheetham Hill on 2 July.
Police believe she was last seen on 7 June at about 19:30 GMT on Rodney Street, near Arthur Millwood Court, Salford.