Teenage boy hit by a car in Oldham suffers serious head injury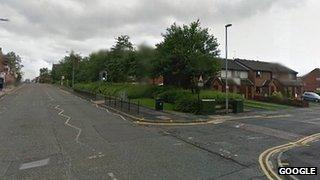 A teenage boy has suffered a serious head injury after he was hit by a car, police said.
Police were called to Oldham, Greater Manchester after the 16-year-old boy was struck by a Subaru car.
The collision occurred at the junction of Ashton Road and Villa Road at 19:20 BST on Friday.
The boy was taken to hospital for treatment. He is in a serious condition.