Manchester sex attacks by boy, 12, 'may escalate'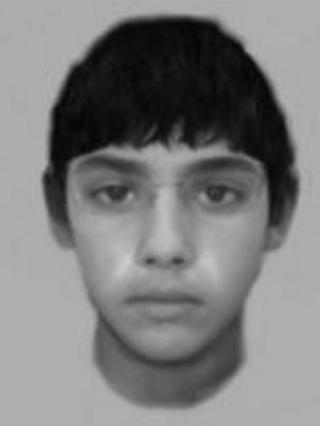 Police searching for a boy believed to have carried out sex assaults in Manchester say they are concerned the attacks could escalate.
Detectives are appealing for anyone who recognises an e-fit of the boy, aged about 12, to contact them.
They are linking three assaults that have taken place in the past month near the University of Manchester.
Officers said they believed the boy had been recorded by CCTV cameras.
Women traumatised
Det Ch Insp Colin Larkin said: "It is obviously very unusual and very worrying, that someone so young is committing such appalling attacks on women.
"The women are traumatised as a result of what happened and are being offered support by specially trained officers.
"Whatever the young boy's motivation, this is not a practical joke or a prank. His actions are disturbing
"Given his young age, I would appeal to anyone who may know him - schoolteachers, community leaders or possibly even family members - to either alert the police or bring this young man to a police station as soon as possible.
"We cannot allow these sexual assaults to escalate and we need to find him."
The first two attacks took place within 15 minutes of each other on 21 September.
A 27-year-old was approached from behind and grabbed in Lloyd Street North at 18:15 BST before she screamed and the offender ran off.
The next incident followed when a 21-year-old woman was approached on Oxford Road by a boy who made lewd comments as she left John Rylands University Library.
She carried on walking on Moss Lane East and was sexually assaulted by her assailant, who was described as a young boy, aged about 12, who wore green jeans and glasses.
The third attack took place at the Manchester Science Park in Lloyd Street North at about 14:15 BST on 5 October.
A 32-year-old woman was approached by two young boys and sexually assaulted by one of them.
He was described as being of Asian heritage, aged 12 to 13, of slim build and wearing baggy trousers and carrying a rucksack.
The woman pushed the boy away but he approached her again and sexually assaulted her for a second time before running off towards Pencroft Way with a second child.