Man sought over transgender community attack in Manchester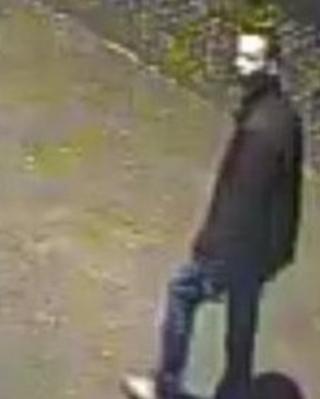 Police are searching for a man who assaulted a member of the transgender community in Manchester's Gay Village.
CCTV footage has been released following the attack, which happened on Canal Street in the early hours of 28 September.
The victim was followed past Via Fossa bar at 04:45 BST and grabbed around the neck, but the attacker was disturbed by friends who came to their aid.
The 23-year-old victim had long blonde hair and was wearing a dress and heels.
Greater Manchester Police PC Tina Hodgson said: "We urge anyone who may recognise the man pictured to call us. Tthis attack could have been more serious had help not been at hand."
Anyone with information is urged to contact Greater Manchester Police.