Warehouse Project drugs woman 'sitting up and talking'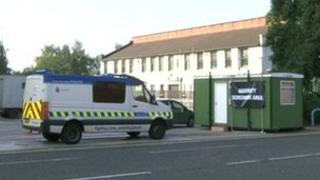 A woman who became critically ill after taking drugs at the Warehouse Project in Manchester is recovering well, police have said.
Greater Manchester Police said the 32-year-old was now "sitting up and talking" after the incident on Friday.
A 32-year-old man has been arrested and bailed on drug possession and supply charges.
The previous weekend, a 30-year-old man from Gloucestershire who collapsed at the same venue later died in hospital.
Increased security
The force is investigating whether a "bad batch" of drugs caused the death of Nick Bonnie, from Stroud. A further 15 people needed hospital treatment.
The club has increased security and has an on-site doctor for emergencies.
From 12 October, the club will take part in a Home Office scheme to test suspected illegal substances seized on the premises in a laboratory.