Stockport man jailed for underage girl Facebook images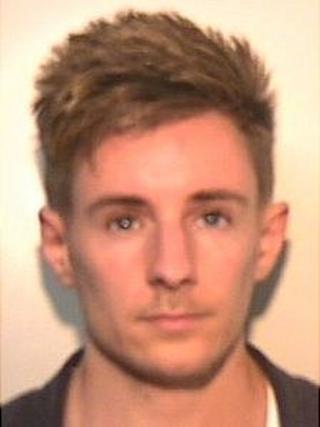 A man has been jailed for persuading underage girls to send naked images of themselves after contacting them on Facebook.
Guy Greatorex asked some of the girls if they "wanted to be porn stars", police said after his trial.
At Manchester Crown Court, the 25-year-old was found guilty of seven counts of inciting girls between 14 and 16 to engage in child pornography.
Greatorex, of Woodford Road, Bramhall, was jailed for 18 months.
The jury also convicted the defendant of possessing indecent images of children.
'Exploit the vulnerable'
Greater Manchester Police (GMP) said officers investigating the case, visited a 14-year-old girl in Stockport on 8 May as she was believed to be at risk of sexual exploitation.
The girl told police Greatorex had tried to contact her and some of her friends online. He asked for images in return for money, alcohol and cigarettes, police said.
A week later, GMP searched his address and seized computers and a laptop. Officers said his mobile phone, which contained 60 indecent images, was also seized.
Det Con Steve Lowe from GMP, said: "I want to highlight this case to stress how extremely important it is that parents and guardians are mindful of who their children are speaking to on social media sites and perhaps speak to them of the associated dangers of speaking to and sharing material with strangers.
"There are people out there like Greatorex who will use social networking to befriend vulnerable underage girls and exploit them for their own sexual gratification."