Oldham man jailed for strangling his best man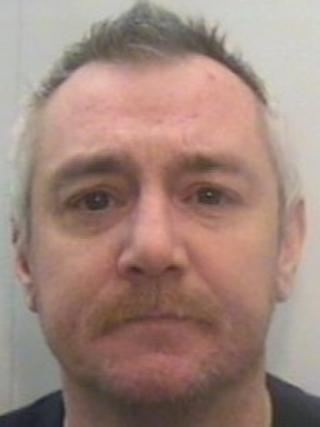 A Greater Manchester man has been jailed for strangling his friend who was the best man at his wedding.
The body of Rampersaud Ramnarine, 53, was found at his home on Raleigh Close, Oldham, on 4 February.
David Warren Jack, 46, of Stott House, Oldham, pleaded guilty at an earlier hearing to his manslaughter.
Jack was sentenced at Manchester Crown Court to five years and four months imprisonment for choking Mr Ramnarine to death during an argument.
'Dangerous individual'
Police said Mr Ramnarine had been the best man at Jack's wedding in 1997.
The pair had been drinking at Mr Ramnarine's girlfriend's house on the evening of 2 February and they stayed the night.
The following morning police said the pair left the house to buy some alcohol, which they drank at Rampersaud's home.
Police said that evening Jack phoned Mr Ramnarine's girlfriend and asked him whether she had seen him and claimed to have left him at Raleigh Close earlier that day.
She grew concerned after her boyfriend did not return any calls or text messages and the next morning she went to his house and found his body on the kitchen floor.
A post-mortem examination found he died as a result of compression to the neck.
Senior investigating officer Duncan Thorpe said: "David Warren Jack is a dangerous individual who choked Rampersaud Ramnarine to death.
"Today's outcome will hopefully allow the family to bring some closure to their loved one's death.
He said: "Jack has admitted the unlawful killing of Rampersaud and rightly been sentenced.
"He will also have to live with what he has done to his friend for the rest of his life."