Kitten 'attacked by three young children' in Oldham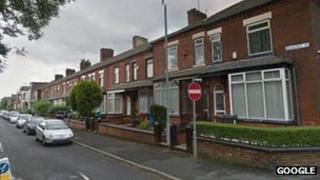 A kitten was left with serious injuries after it was attacked by three children aged between five and eight, Greater Manchester Police has said.
The kitten was found in a passageway on Belgrave Road, Oldham, on 8 September.
Police said it had been mistreated by children, who could not be prosecuted because they are under 10 - the age of criminal responsibility.
The cat, which was allegedly struck against a wall, is now making a recovery, police said.
A spokesperson for Greater Manchester Police said: "Officers spoke to the parents of the children involved and advised the owners this could potentially be a civil matter between the kitten owners and the parents of the children."