Manchester mental health centre The Sanctuary opens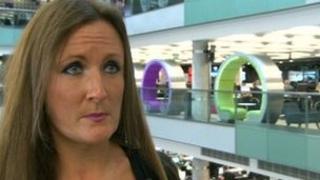 A new overnight service will open in Manchester later to help people who are feeling emotionally overwhelmed.
The Sanctuary in Moss Side will open every night from 23:00 to 09:00.
It aims to provide an alternative to people who in the past might have used accident and emergency services for panic attacks or depression.
Chief officer Nicky Lidbetter, said: "Often it's during the night when people feel their difficulties get worse and there is nowhere to turn".
The service is staffed by people who have had personal experience of living with common mental health difficulties.
Currently, many people end up in police cells or in A & E because there is nowhere else for them to go.
Ms Lidbetter said: "Current crisis services are usually aimed at people with more severe mental health problems.
"We want to provide a calm and safe supportive environment for people who just feel that life has got on top of them and they feel they can't cope any more."