Bolton man who stole dead pensioner's life savings jailed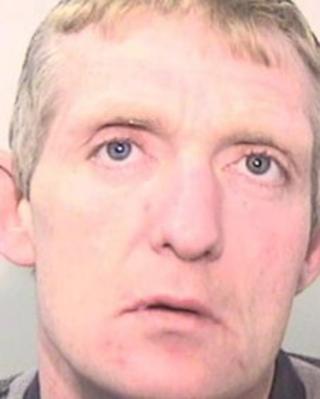 A man who stole an elderly pensioner's savings after he died has been jailed for 20 months.
Gareth John Kemp, 40, of Bradford Road, Bolton, admitted fraud by false representation at Bolton Crown Court.
Thomas Hulme, 72, was found dead at his home in Bolton in April. Police said there were no suspicious circumstances, but believe he had been dead for weeks.
Kemp was caught when he tried to throw Mr Hulme's bank card to his girlfriend when in court for an unrelated case.
In the dock at Bolton Magistrates' Court, Kemp threw the card to his girlfriend in the public gallery but it was seized and reported to police.
During the investigation, officers established that Kemp had been living with the victim for about three weeks prior to his death.
When police examined his bank records they discovered that Kemp had withdrawn more than £4,500.
Kemp admitted withdrawing all the money from the account to pay for drugs, police said.
Det Con Andy Devine said: "Draining an elderly man's life savings after he has died is in my eyes tantamount to grave robbing.
"The victim put a roof over Kemp's head and got nothing in return other than betrayal."