TV historian Michael Wood to join University of Manchester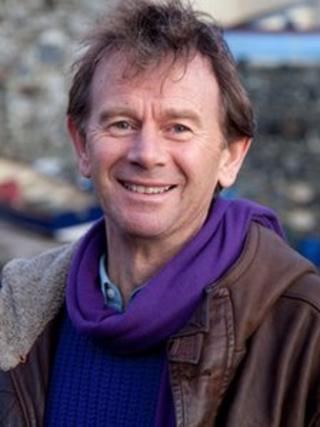 A TV historian and documentary maker is to become professor of public history at the University of Manchester.
Michael Wood, who has presented on the BBC since the late 1970s, will teach students and give public lectures.
Originally from Moss Side in Manchester, Mr Wood will start in September and be based at the university for three years.
He said he was "thrilled" to take the role in "one of the world's great historic cities".
Fellow historian, vice-president and dean of the faculty of humanities Professor Keith Brown, said that Mr Wood would bring the university "his expertise in making history accessible to the public".
He added that the TV presenter was "also widely respected as a serious scholar [and] we think our students will benefit greatly from his talents".
Mr Wood's television credits include In the Footsteps of Alexander the Great, Conquistadors and the Story of India. He was most recently seen presenting The Great British Story on BBC Two last year.
Alongside his new role at the university, Mr Wood is due to begin writing a new series for the BBC exploring the history of China.