Souvik Pal: Police visit Warehouse Project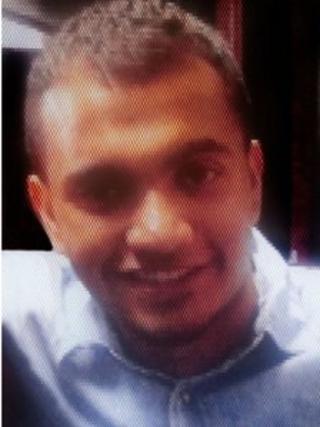 Police investigating the death of a student whose body was found in a canal in Greater Manchester are returning to the club where he was last seen alive.
Student Souvik Pal, 19, had been at the Warehouse Project in Trafford on New Year's Eve and was last seen outside at about 23:00 GMT.
His body was found in the Bridgewater Canal on Tuesday.
Detectives are returning to the Warehouse Project to see if anyone saw him on the night he disappeared.
They will be at the club night, which is held in Victoria Warehouse on Trafford Wharf Road, on Friday and Saturday nights.
'One person'
Mr Pal, a Manchester Metropolitan University student, went missing on 31 December and was reported missing by a flatmate the following morning.
His father, Santanu Pal, travelled from his home in Bangalore to help with the search.
A post mortem examination proved inconclusive and further tests are due to take place.
Det Ch Insp Colin Larkin said: "While there is nothing to suggest that this was anything other than a tragic accident, we still need to know when, how and where Souvik entered the water.
"We are revisiting the Warehouse Project because there may be people returning that were present on New Year's Eve but who are coming from outside the area and may not be aware of what has happened.
"We may just find that one person who saw Souvik that night and who might be able to help us answer the question we are trying to answer: what happened to Souvik?
"It also highlights that our work does not stop because his body has been found and reflects our commitment to do everything we can to provide as full a report as possible for the coroner."