Stockport man says squirrel shooting was 'not malicious'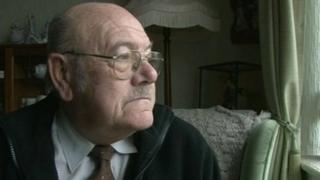 A pensioner who admitted causing unnecessary suffering to a squirrel when he shot it five times has said he is "not a cruel man".
Bill Worthington, 74, of Arden Park, Bredbury, Stockport, pleaded guilty to the charge at Stockport Magistrates' Court on Wednesday.
After the hearing he said he thought the squirrel was dead, but it survived and was later put down by a vet.
The law states squirrels can be killed but it must be done humanely.
Mr Worthington is due to be sentenced next month.
'It wasn't malicious'
He said he shoots squirrels, which he classes as vermin, as they caused damage to his house and flowerbeds.
After shooting the squirrel the first time he went on a shopping trip, but on his return found the squirrel was still alive and shot it again repeatedly.
He said: "There was no sound, it was still. It wasn't malicious, I'm not a cruel man."
Neighbours reported the incident to the RSPCA.
Mr Worthington said bringing the case to court was "over the top".
RSPCA inspector Vicky McDonald said: "It's not that you're not allowed to kill grey squirrels, you are allowed to trap and kill them if they are causing a problem.
"The issue in this circumstance is that Mr Worthington didn't kill the squirrel humanely."