Sarah Rahman: Stockport herbalist killed by car in Gulf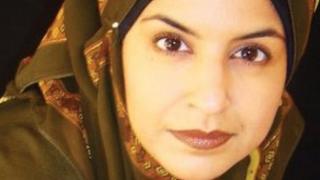 A herbalist from Stockport has died after being hit by a car in Dubai, the Foreign and Commonwealth Office (FCO) has confirmed.
The body of 40-year-old Sarah Rahman, who ran The Body Whispers complementary medicine business in Heald Green, is being flown back to the UK.
Ms Rahman was in the Gulf emirate running a series of workshops until the end of January.
The FCO confirmed it was giving help and consular assistance to her family.
Ms Rahman had written extensively on complementary medicine and also appeared on the UK TV Style programme The Spa of Embarrassing Illness.