Anuj Bidve killer Kiaran Stapleton's family in eviction threat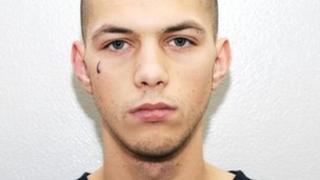 The family of the man who murdered Indian student Anuj Bidve face eviction from their council house after making their neighbours lives "a misery".
Social landlord Salix Homes has applied to evict the family of Kiaran Stapleton, 21, from their Salford home.
In July, Stapleton was sentenced to life with a minimum term of 30 years for shooting Mr Bidve, 23, in Salford, on 26 December 2011.
It is understood the family have breached their tenancy agreement.
Stapleton lost an appeal against his minimum term at the Court of Appeal.
His family have been living in Regent Square, Ordsall, for 22 years, not far from where he shot the student in the head.
Mayor of Salford Ian Stewart (Labour) said: "We sincerely hope that the judge will accept our case and grant the possession order.
"This family have made life a misery for local people and it's high time tough action was taken."
The eviction notice has been served on Stapleton's mother Billie-Jean Stapleton, who is the named tenant. She was not available for comment.
Salix is applying on the grounds that the family were "guilty of conduct causing a nuisance or annoyance to people living nearby, were convicted of using the home for illegal purposes and had been convicted of an indictable offence that was committed in or in the locality of a dwelling house".