PC Brendan Buggie spared jail over fatal drink-drive crash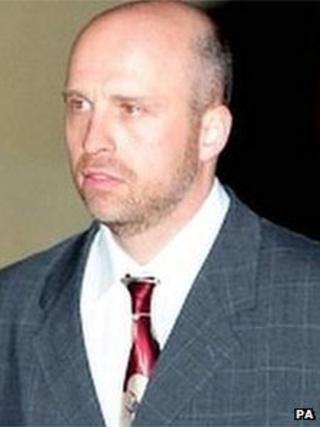 A Greater Manchester police officer who was twice the drink-drive limit when he crashed a car in which his passenger died has been spared jail.
Off-duty PC Brendan Buggie, 39, drank six pints before smashing into a parked van on the A56 in Ramsbottom.
Buggie, who has resigned from the force, was cleared of causing Justyna Stanczak's death in November but was convicted of drinking and driving.
At Bradford Crown Court, he was given a four-month suspended jail sentence.
During the former PC's trial for causing death by careless driving, the court was told he had been drinking in several pubs in his home town before offering to give Miss Stanczak a lift to her home in Bury at about midnight on 5 December 2011.
Buggie said he had "felt sober" when he had got behind the wheel and had been driving within the 40mph speed limit.
Judge Colin Burn described Buggie's decision to drive that night as "catastrophic".
"You were, at the time, a serving police officer and I am bound to observe, and the public would also expect me to observe, that makes the decision even more incredible in many ways and certainly more reprehensible," he said.
The judge suspended Buggie's four-month jail sentence for 18 months and ordered him to attend a 14-week drink-impaired drivers programme.
Buggie was also disqualified from driving for 18 months.