Appeal after two men die in car crash in Radcliffe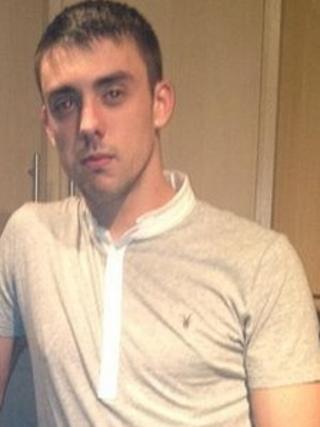 Witnesses are being sought to a car crash in Greater Manchester in which two men died.
Jack Christian, 22, from Bury and Lee Perris, 23, of Radcliffe, were killed when their car hit a tree on Bury Road, Radcliffe, early on 2 December.
The car had been seen speeding by a police officer just before the crash.
The Independent Police Complaints Commission (IPCC) is investigating and has appealed for anyone who witnessed the incident to come forward.
A spokesman said the driver of a Greater Manchester Police patrol car had seen the VW Polo in Wellington Road just before the crash.
The officer turned on the car's blue lights and sirens as the Polo travelled into Manchester Road and Radcliffe Road, before the car crashed in Bury Road opposite the Newbank garden centre.
IPCC Commissioner Naseem Malik said: "My sympathies go out to the families of these two young men.
"This must be an incredibly difficult time for them.
"Our investigation will focus on the involvement of the police vehicle in the incident and we are appealing for the public's assistance in constructing a complete a picture as possible of the events of that night."
Anyone who witnessed the crash, which took place at about 03:30 GMT, is urged to contact the IPCC.