Manchester woman jailed for fabricated rape claim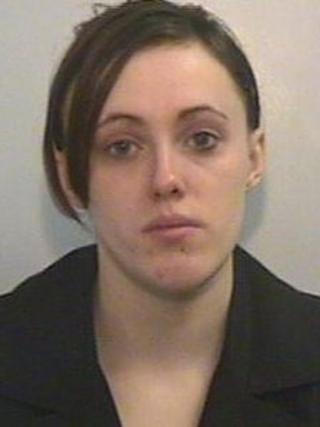 A Manchester woman who maintained she was raped after police proved she had fabricated the attack has been jailed for perverting the course of justice.
Beverley Brandreth, 20, of Altrincham Road, Northenden, reported being raped while walking in a wooded area in November 2011.
A man was arrested for the attack, but he was later released without charge.
Brandreth was sentenced to 20 months' imprisonment, at Manchester's Minshull Street Crown Court.
She had claimed she was attacked while walking in Sale on 3 November 2011 and told police the name of a man who had "punched her in the face, knocking her unconscious, before he raped her".
The man, whom the court was told Brandreth had been in a relationship with "for a few months", was arrested on suspicion of rape .
He told officers he had gone out for a meal with his new girlfriend on the night and had later called at a shop with her to rent a DVD.
This account was confirmed when police checked CCTV footage, leading detectives to conclude she had fabricated the attack.
However, when she was re-interviewed, Brandreth continued to claim she was raped and so was charged with perverting the course of justice.
'Vast distress'
In court, defence lawyer Rebecca Tanner said Brandreth was "a complicated young woman, someone who has complex needs and a complex psychological profile".
"That does not excuse her behaviour in any way [and] she accepts that she deserves a custodial sentence," she said.
Sentencing her, Judge Bernard Lever said that "mercifully" the man had been able to prove his innocence but he told Brandreth she "did not know that at the time you made this outrageous allegation against him".
He added that she had "caused vast distress to the victim and also cost £5,500 of taxpayers' money on totally unnecessary tests performed on you".
Det Con Chris Aunins said her claims "make a mockery of the experiences suffered by genuine victims".
"In investigating this false claim, officers wasted countless hours interviewing witnesses and on paperwork when they could have been dealing with a genuine emergency," he said.
"Not only that, but the man she alleged was responsible had to spend time in a custody cell, wrongly accused of an offence he did not commit.
"Unfairly, he has been put through a tremendous amount of stress when he is completely innocent."