Rochdale's Safeguarding Children Board chair resigns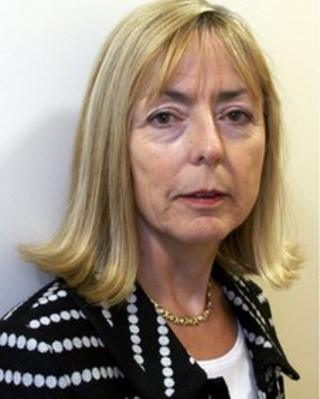 The chair of Rochdale's Safeguarding Children's Board has resigned.
Lynne Jones had been involved with a review following the recent child sex grooming trial in Rochdale, which heard girls as young as 13 were exploited.
Nine men were given sentences ranging from four to 19 years at Liverpool Crown Court after being found guilty of offences including rape.
It emerged during the trial the police and social services had missed opportunities to stop the abuse.
The Rochdale Borough Safeguarding Children Board report was ordered after the grooming cases came to light.
It reviewed the work of local agencies, including the council, police and the Crown Prosecution Service between 2007 and 2012 in safeguarding children at risk of sexual exploitation.
The report suggested some child protection services failed to act and the abuse continued, blaming "deficiencies" among front-line staff.
Mrs Jones, who was the board's independent chair for over two years, said the board had made "significant strides" in protecting children.
"However we have had a very challenging year and there is still much to do," she said.
"I believe that the time is right to bring in a new chair to take the board forward."
The Home Affairs Select Committee is conducting an inquiry into grooming following claims abuse went unchecked in Rochdale from 2004.
Rochdale Council is conducting its own investigation and a serious case review is also to be launched.