Greater Manchester police officer cleared over ice crash death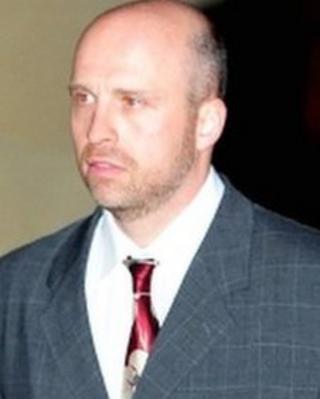 A Great Manchester police officer who was twice the drink-drive limit when he crashed on an icy road has been cleared of causing the death of his passenger.
Off-duty PC Brendan Buggie, 39, drank six pints before smashing into a parked van on the A56 in Ramsbottom, Greater Manchester.
Justyna Stanczak, 26, a front seat passenger in Buggie's Toyota Celica, died of "massive internal bleeding".
Buggie was convicted of drink-driving at Bradford Crown Court and banned.
A jury cleared him of causing death by careless driving while over the prescribed limit, which he had denied.
'Felt sober'
Greater Manchester Police said he was currently suspended from duty and confirmed it will hold a misconduct hearing.
Judge Colin Burn told Buggie his decision to drink and drive was a "very serious" action, and that he was bound to consider jailing.
The court was told he had been drinking in several pubs in his home town before offering to give Miss Stanczak, a Polish national who he had recently begun a relationship with, a lift to her home in Bury around midnight on 5 December 2011.
Buggie said he "felt sober" when he got behind the wheel and was driving within the 40mph speed limit.
A blood sample showed he was twice the drink-drive limit, the court heard.
Treacherous conditions
Nicholas Williams, prosecuting, said: "The prosecution say he drove carelessly that night - no doubt because he'd been drinking - by failing to adapt his driving."
Expert witnesses told the jury the road was extremely icy and the conditions treacherous.
Some drivers reported travelling as slowly as 20mph on other stretches nearby and a taxi firm suspended all service due to the conditions.
Buggie said the roads looked damp and, although he did not notice ice on the surface, he had to remove hail from his car windscreen before driving.
"Virtually as I'm exiting the corner the back end has come round to my right-hand side," he said.
"It came as such a surprise because I'd nearly got round the bend."
After the crash, he called an ambulance but Miss Stanczak, a Polish national, died of "massive internal bleeding" in hospital hours later, the court heard.
He will be sentenced next month.