Umer Farooq jailed over terror material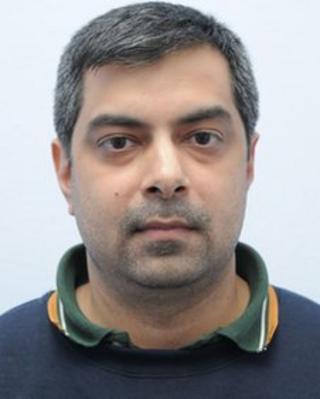 A man from Greater Manchester has been jailed for two years for having files on his computer with details of how to make explosives, poisons and mines.
Dr Umer Farooq had an interest in manuals on explosives, guns, poisons and unarmed combat "beyond that of curiosity", the Old Bailey heard.
He pleaded guilty to 14 counts of possessing material likely to be useful in terrorism.
The material included copies of al-Qaeda magazine Inspire.
John Sandiford, prosecuting, said Farooq had been doing a two-year Masters degree course in public health at university in Wrexham, North Wales.
Farooq, who is a qualified dentist in Pakistan, was due to go back to Pakistan shortly after the house where he was staying in Bramhall Moor Lane, Stockport, was raided by police in June.
'Acting alone'
His computer files had been encrypted and officers were only able to access them after finding a reference in another computer.
Timothy Green, defending, said most of the material was freely available on the internet.
But Mr Justice Fulford said: "He had some worrying interests. He had been reading or posting terrorist-related material for some time - even such matters as records of nuclear sites in the United States.
"He may not be a terrorist in that he has not been actively involved in terrorist acts but he is, in his interests, a fellow traveller."
Deportation plan
Det Supt Mark Smith, from Greater Manchester Police, said: "We may never know the true intent behind Farooq's actions. Only he knows why he accessed materials on how to construct viable explosive devices.
"However, I do want to reassure people that we did not discover any evidence of genuine attack-planning, nor anything to suggest that Farooq was planning to construct such a device.
"I also want to make it clear that we believe Farooq was acting alone. We have no intelligence to suggest he was linked to or belonged to a terrorist cell.
"Equally, I want to make it absolutely clear there are no suspicions whatsoever about the family members he was staying with.
Farooq was served with deportation documents and will be sent back to Pakistan after serving his sentence.