Oldham man disappeared 'while jogging'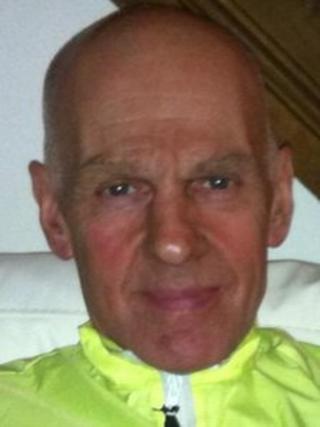 Police and mountain rescue teams are searching rural areas around Oldham in Greater Manchester for a man thought to have gone missing on a morning jog.
Relatives last heard from Kenneth Kennedy, 60, of Ashton Road, Oldham, on Sunday and said his disappearance was "completely out of character".
The keen runner often jogs in the Greenfield and Mossley areas, around Failsworth and towards Greengate.
The police search is focused on the Park Bridge area near Ashton.
His son Shane Kennedy said: "My sister was supposed to go for tea on Monday but he wasn't there and it looked like he'd gone for a run.
"The police tracked his last mobile phone signal to the Hurst Cross area of Ashton on Monday at 09:20.
"We've been out putting up posters in the pubs on his usual running routes, people would have seen him running across Oldham and Tameside regularly."