Manchester's River Street tower gets planning approval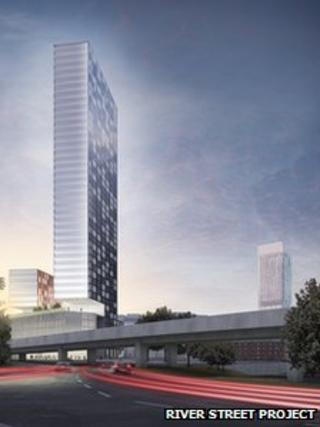 Manchester City Council has approved plans to build a new 42 storey tower in the city centre.
The River Street development will contain 600 apartments, a bar, a gym, a restaurant and a business centre.
The building, which will be built by Chelmer Developments, will be five storeys shorter than the city's tallest structure, the Beetham Tower.
Eleven people made objections to the plans for the building, mainly due to its size.
The tower has been designed by Ian Simpson Architects, which were responsible for the Beetham Tower.
It will be built alongside the Mancunian Way on a site which a spokesman for the developers said contained "a part-built structure that has suffered from misuse and anti-social behaviour".